The Ultimate Turkey Day Checklist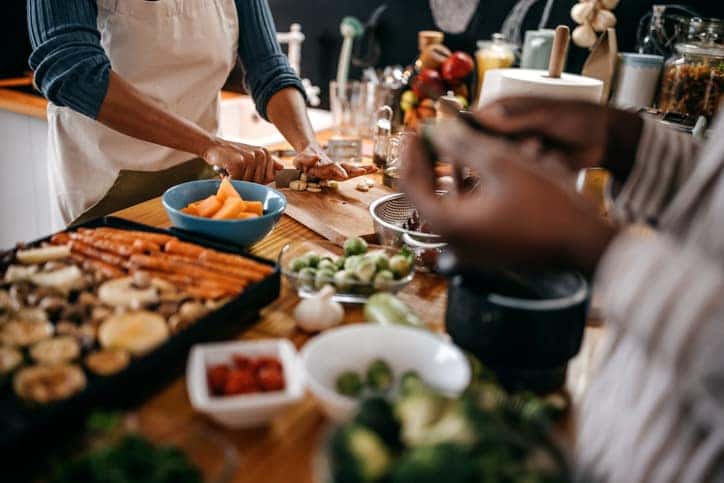 Thanksgiving Day is wonderful in so many ways. The house filled with family, friends, laughter, fun games, and amazing food. Getting ready for the big Turkey Day, however, can be very stressful. As the days draw closer to this holiday, do not let stress steal your joy. Use this super helpful checklist to get ready for Thanksgiving.
Check Your Staple Items
As you prepare to cook dishes for Thanksgiving, the last thing you want to do is to rush to the store looking for those last-minute ingredients in a grocery store filled with other last-minute shoppers trying to find the last can of cranberry sauce or bag of flour. You may have gathered key ingredients for specific recipes, but you may have overlooked the staple items that go in many dishes. Check that you have plenty of flour, eggs, salt, chicken stock, sugar, etc.
Dinnerware
At Thanksgiving, there are a lot more people over at your house than normal. Extended family members are all in attendance, and suddenly you are wondering if you have enough plates or silverware for everyone. Know how many family members or friends plan on attending to see if you have enough plates and cutlery. If you do not have enough, you may want to check your butler's pantry to see if there are any stored plates or flatware. Or you may need to simply purchase some disposable plates and cutlery for the holiday. This may be ideal as it saves a lot of time on cleanup.
Room in the Refrigerator
Many people begin cooking for Thanksgiving a day or even two in advance. That being said, these items will need to be refrigerated before the holiday. Have you considered if there is enough room in your refrigerator. Before you being cooking, you may want to clean out and organize your fridge from any unnecessary items, so there is room for casseroles, macaroni and cheese, desserts, etc. If you have an extra freezer or refrigerator in your garage, you may want to plan on using that space as well.
Timing Is Everything
Good food is hot food, but there is a lot of food involved at Thanksgiving. How do you keep it all warm in time for serving? Have you established a plan for when you will cook certain items. Know which dishes take the longest to cook and those that can be whipped together in minutes. Consider using crockpots for some of the casseroles, rather than compete of space and time in the oven. The crockpots will also help keep those dishes warm the entire time.
You might also like: Cooler Evenings Call For Cozy Fall Soups
Last Minute Thoughts
While you have checked everything off your Thanksgiving to-do list, there are things that will slip through the cracks. Don't stress over it. Everyone gets it. You may want to remind yourself the day of to get ice as well as restock the toilet paper and soap dispensers, but who cares if you forgot to warm the rolls in the oven. That's part of the tradition of Thanksgiving. Something may be forgotten; but as long as you remember everything you are thankful for as you gather around loved ones, you will have a successful Thanksgiving Day.
Disclaimer: The stock image is being used for illustrative purposes only, and it is not a direct representation of the business, recipe, or activity listed. Any person depicted in the stock image is a model.