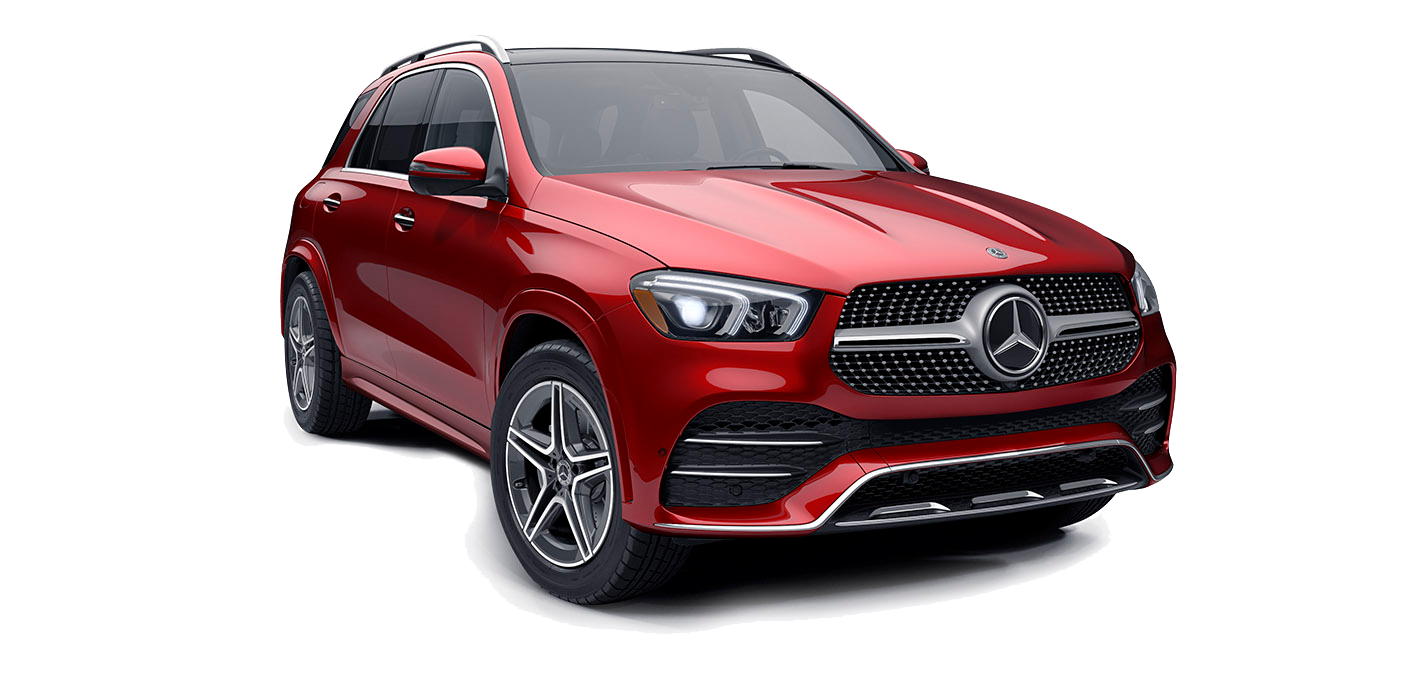 Lease a Mercedes-Benz GLE Class in Fredericksburg, VA
Whether you remember it as the M-Class or have just heard about this sophisticated midsize SUV from Mercedes-Benz, you have probably been wanting to get behind the wheel of a GLE Class. And who can blame you? The GLE Class speaks style and class. Not to mention, it is a reliable vehicle for daily use. This beautiful specimen of German craftsmanship will look fantastic in your garage and feel impressive under your control.
If you are serious about making the GLE Class your next vehicle, we highly recommend looking into leasing. At Mercedes-Benz of Fredericksburg, we offer many lease options for the GLE Class. By leasing your vehicle with us, you are getting your car from a team of experts. Our associates are knowledgeable about automobiles and will go above and beyond to steer you in the right direction.
If you have not already, browse our array of GLE Class vehicles. If you are already set on a car, you can also contact our Finance Department to get any outstanding questions about leasing answered.
Benefits of Leasing a Mercedes-Benz GLE Class
A lease is a short-term contract that allows you to keep your vehicle for a predetermined period in exchange for monthly payments. The terms of a lease are usually somewhere in the two- to four-year range. There are myriad benefits to leasing your GLE Class over purchasing it. For one, you do not have to feel tied down to the vehicle in the same way as with a purchase.
Also, upgrading your vehicle to the latest model is a hassle-free process when leasing. When your lease expires, you bring the car back to the dealership. At this point, if you are absolutely in love with the GLE Class (and, come on, you know you will be), you can lease the newest version. Essentially, you get the freedom to upgrade your car every few years.
Because leases are short-term, you never deal with the hassle of trading in or selling your car. Your only worry will be figuring out which car you want to lease when the time comes to renew.
Of course, leasing might not be the best option for you. If you are someone who likes to personalize their car with performance upgrade packages, tints, or other kinds of customization, you might consider financing a purchase through Mercedes-Benz of Fredericksburg instead. Our team will know which option suits you best, so you can be sure that you are making the right decision either way.
Get a Great Lease on the GLE Class in Fredericksburg, VA
If you still have any questions, give us a call. We can let you know about the lease options that are available on the GLE Class and tell you anything else you would like to know about our inventory or the GLE Class specifically.
There is also no substitute for test-driving — you might want to visit us and check out your choice of vehicle in person.
Our crew is dedicated to two things: our cars and our customers. We want to ensure that everybody drives off this lot in the car that fits them best, which is why we offer so many ways to go about paying for your vehicle. Once you know which car you want, leasing from Mercedes-Benz of Fredericksburg is a headache-free process. The only thing to keep in mind is that our leases are time-sensitive. If you see a GLE Class at a price you like, there is no way to guarantee it will be there tomorrow — we recommend securing your place behind the wheel as soon as you can.