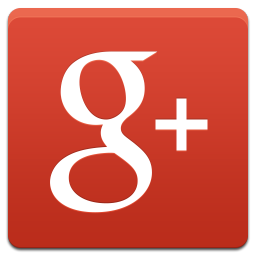 Pete Brooks
Aug 31, 2017
Great customer service& friendly staff! Very pleased!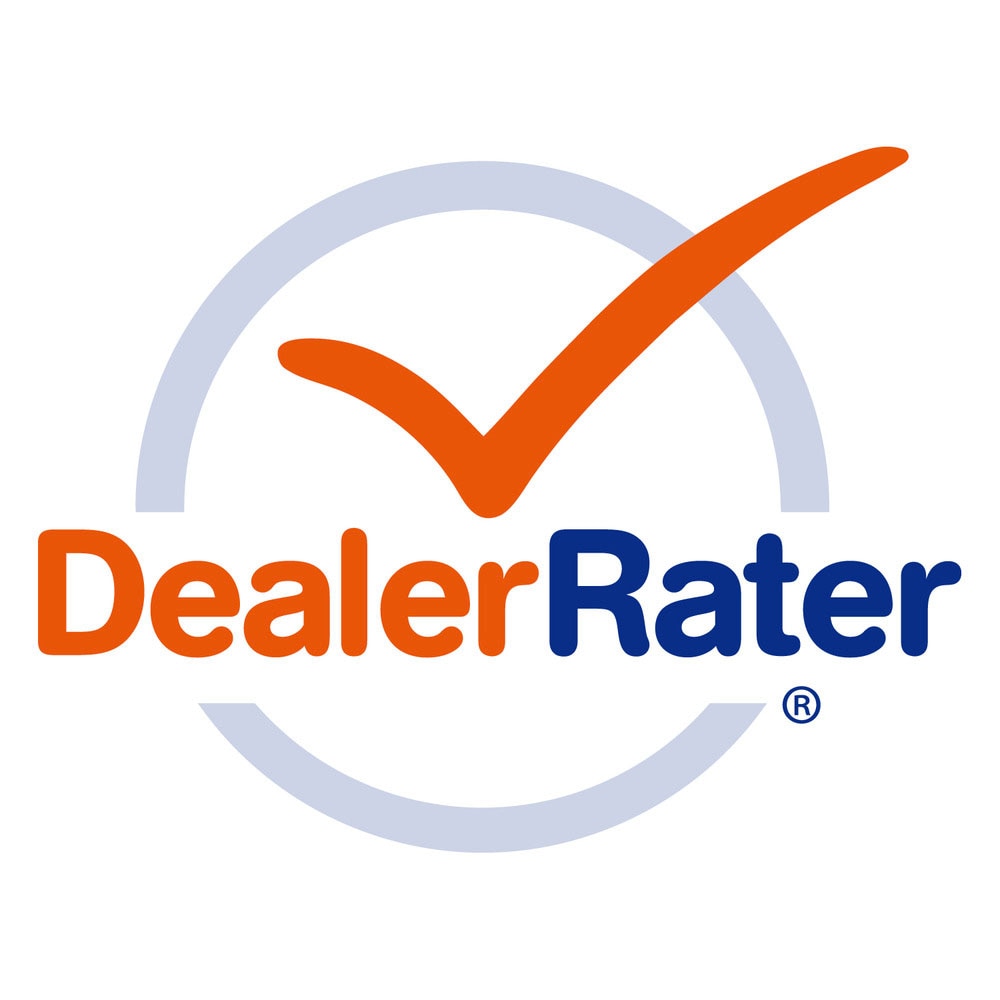 imagindc2v
Aug 28, 2017
(Posted within Huber Collision Center reviews.) This is the wrong center, my experience was with Huber Motor Cars Mercedes-Benz Dealership in Fredericksburg, VA. My Sales Associate was Mr. Teddy Parker. He was a joy to work with, and made sure I was satisfied before I left the dealership. He explained everything, and the test drive was amazing, because he was not in a rush to sell the car, but ensured I was comfortable. I ask a lot of questions, and he answered with a smile. I would buy another car from him, and recommend others that are looking for a great experience. If I could present an on the spot award his desk would surely be filled. Thank you for the excellent service, and beautiful car (Porsche) I purchased. He worked with me, and financing to ensure I was offered the best. Everyone at the dealership provides service with a smile. Please pass this information to the dealership thank-you.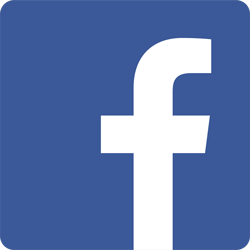 Senora Cook
Aug. 27, 2017
(No Comment)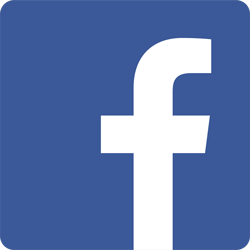 Matthew DeZee
Aug. 25, 2017
We recently purchased a new GLC from Mercedes-Benz of Fredericksburg. It was a pleasant and professional experience. Our sales representative, Nick Paone, was incredibly helpful in guiding us to the most appropriate vehicle for our needs. He was very professional at all times and we never felt pressured to make a decision. Actually, we mulled it over for about a week before we decided to purchase. It is a great dealership with knowledgeable, helpful and friendly people.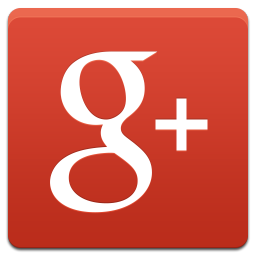 Grace Jones
Aug 22, 2017
My entire experience with Mercedes-Benz in Fredericksburg was far superior to other dealerships I have worked with. They know what they are doing, they are very pleasant and friendly, and they got me in and out of there very quickly. I've never had a better car buying experience. Thank you, Shawn and staff! You are the very definition of service excellence!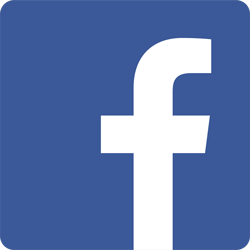 Renee Franklin
Aug 21, 2017
I recently purchased a car from Mercedes-Benz of Fredericksburg and was very pleased with the service I received. The staff were friendly and helpful and made me feel welcomed. Thank you for your efficient service.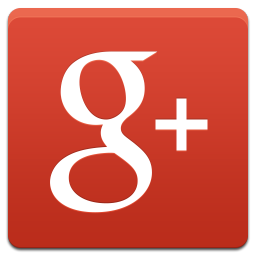 Warren Hutton
Aug 19, 2017
Outstanding service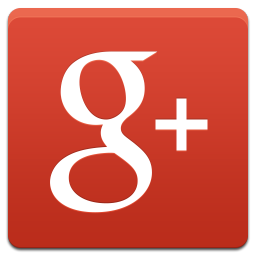 Joe Dufrat
Aug 17, 2017
(No Comment)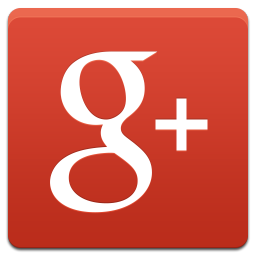 Bernard Mensah
Aug 17, 2017
(No Comment)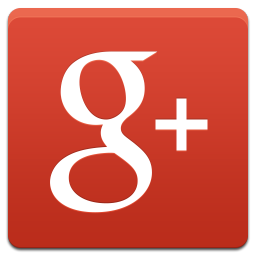 John Metzgar
Aug 17, 2017
Excellent service when under previous management, Huber motorcars on the other hand has some growing pains, but they are working it out and I feel they will be up to the same quality of service I was used to in the past . I have purchased several Mercedes from them and will continue to do so in the future, not the cheapest or best deals on Mercedes, but pleasant to deal with, easy to schedule your vehicle for service, and quick.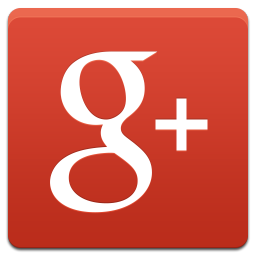 J.J.
Aug 14, 2017
The people who work at Mercedes Benz of Fredericksburg gave us an amazing experience! The salesman wasn't pushy at all and let us test drive the car we were interested in for the whole afternoon to make sure it was really to our liking. We bought a low-cost used vehicle, and the people there treated us like we were buying one of the more expensive cars on the lot! They made us feel welcome and extended the same courtesies they offer to those buying new cars. Our salesman Nick was super friendly and helpful, and when he found out it was our first Mercedes, he was genuinely happy for us! The sales manager was also really nice and came to speak with us once more as we were leaving. They make you feel so welcome there and even offered us free snacks and beverages in the lounge. There is a really nice atmosphere there both in the surroundings and the friendliness of the staff. Lastly, their no haggle up-front pricing makes for a relaxing, non-contentious buying experience that we really appreciated.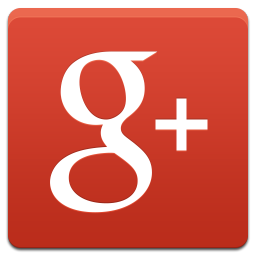 Louis Hendricks 3rd
Aug 13, 2017
We found a used 2010 Mitsubishi Outlander GT online, from the moment when I called to when I met Shawn O'Donnell our sales representative in person it was a pleasant experience. I highly recommend anyone to give him a visit the next time you're in the market for a new or used vehicle!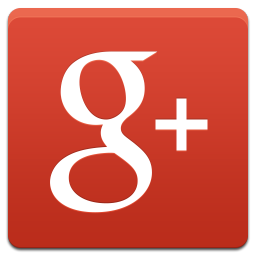 Jason Phan
Aug 11, 2017
My salesman Shawn was fantastic. Knowledgeable, easy to talk to, no pressure. Really a great buying experience and overall great people at the Frederickson MB dealership. Would definitely recommend!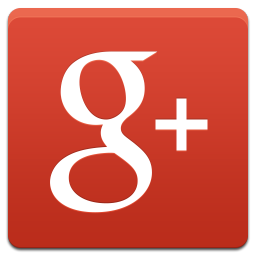 Peter L
Aug 9, 2017
Best experience I've had at a dealership. Teddy treated me like family with respect. Couldn't have asked for more. Will definitely be purchasing from here again.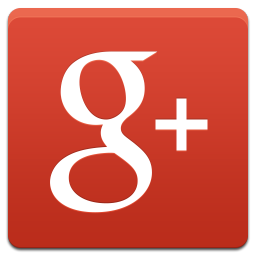 Claudia Kostel
Aug 8, 2017
(No Comment)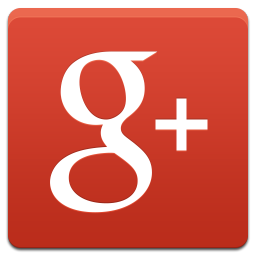 Howard Green
Aug 7, 2017
Nick Paone was excellent to deal with. Got the car I wanted and the price I wanted.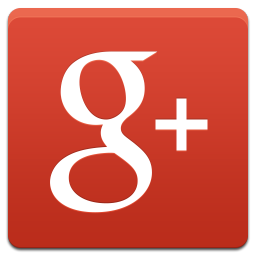 Kevin Gallagher
Aug 6, 2017
Amazing service dept. Even on non Mercedes.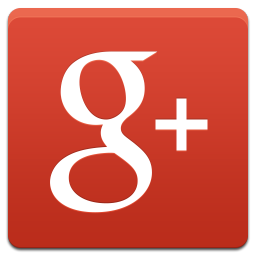 Darrell Goad
Aug 1, 2017
Mr. Huber, Sebastian and the entire staff made our experience the best I have ever had at any car dealership! The fact of the matter is we bought a used Kia from them and they treated us like we were buying the top of the line Mercedes or Volvo!! Thank you very much!!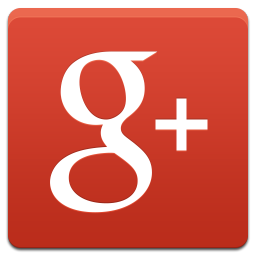 William Council
Aug 1, 2017
Clean atmosphere, professional environment fair pricing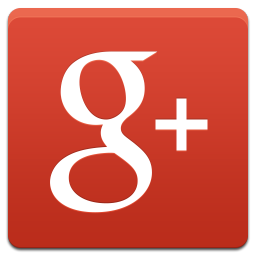 Annie Briscoe
July 31, 2017
Problem taken care of in 10 minutes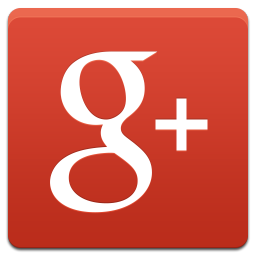 John Galloway
July 28, 2017
(No Comment)
Direct Message

Glenda R
July 28, 2017
Mercedes-Benz has one of the best services. They treat their customers with respect and make sure their customers' needs are met.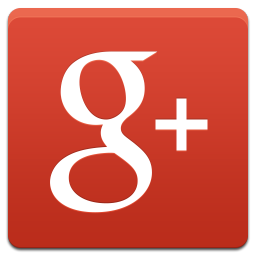 eziggy3
July 26, 2017
5 stars to Tyler! Always available to answer questions and stopped at nothing to get me behind the wheel.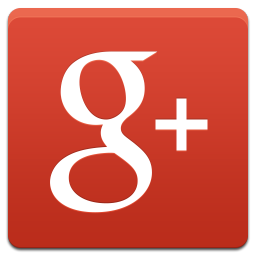 Gregoria Pease
July 25, 2017
(No Comment)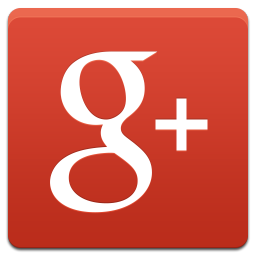 Roseann Saldana
July 24, 2017
5 stars to Tyler! Always available to answer questions and stopped at nothing to get me behind the wheel.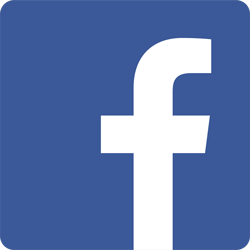 Jo-Ellen Gall Benson
July 16, 2017
(No Comment)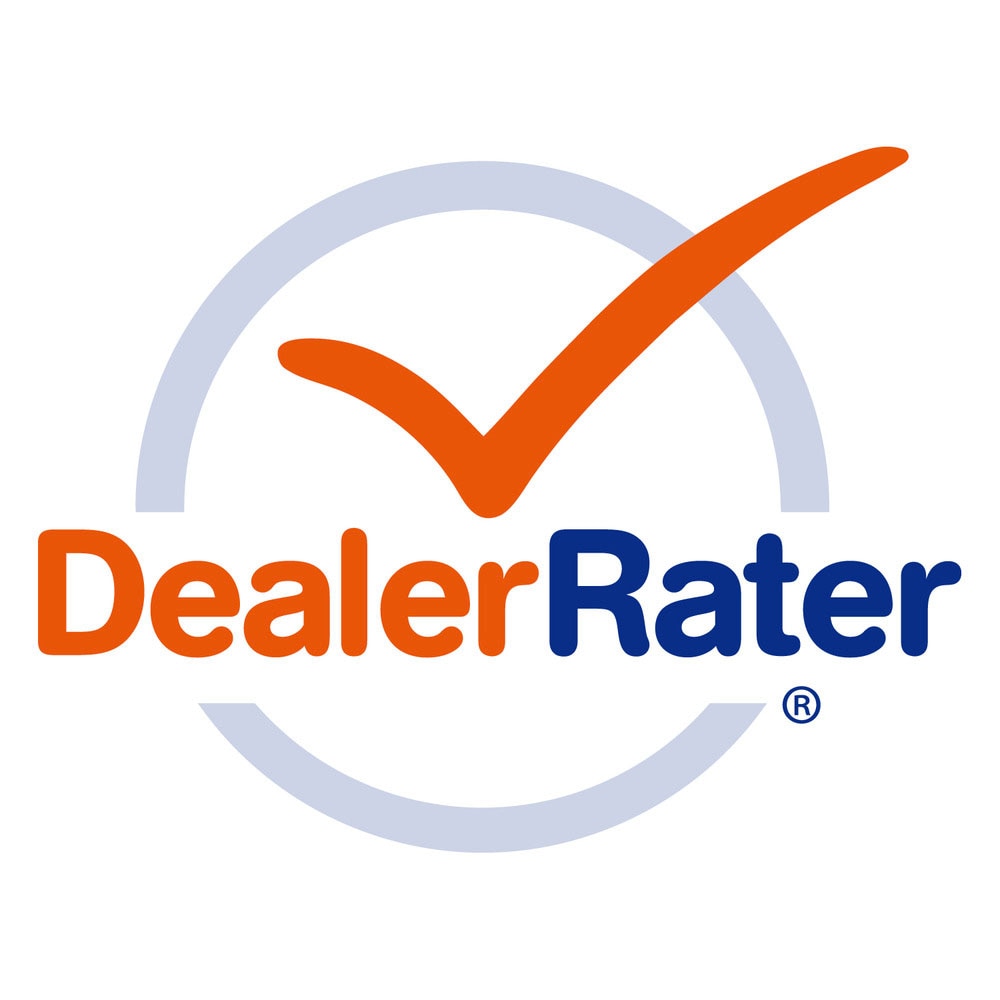 Charlie47
July 12, 2017
I was at Mercedes-Benz of Fredericksburg recently to "kill time" while my wife shopped at a nearby grocery store. My intent was to browse inventory for a possible future purchase. Soon after I arrived, I ran into Teddy Parker, who sold me my first two Mercedes C300s. Before long, I had made the decision to trade in for my third C300, thanks to Teddy's excellent salesmanship -- very friendly, very knowledgeable, no pressure. Will go to him for my next purchase.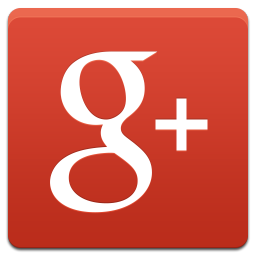 Cory Miller
July 10, 2017
Friendly, no B.S. and very knowledgeable.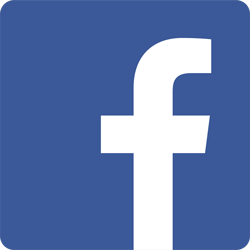 Amanda Lawrence Wood
July 1, 2017
Huber Motor Cars, Kevin and Darrin are the best! So glad we broke down close to you and really appreciate your speedy help -- back on the road to our family vaca at the beach!
Email -

Vincent I
June 30, 2017
I want to take the time to recognize your excellent Mercedes-Benz (MB) Service team especially Pat Desarno and Terry Moe. My wife M__ and I had purchase a ML63 AMG from your dealership and are very happy with our purchase and the service that has been performed by you team of MB specialist technicians. From the service writers, Service Technician, Warren, down to the car wash operators, they are all first class and treat us very well. Your Mercedes-Benz of Fredericksburg Dealership is the best I have dealt with in my 40 years of driving experience. This is my wife's car and she babies it, she waited a long time for this car and gives her great join in driving it. . . . I wanted to recognize your team because I feel that they went above and beyond to take care of us and make us happy, Pat & Terry made a difference in our perception of high end luxury dealerships that they do care about their customers and provide so much to the our community. Please pass on the kudos to Pat, Terry, and your entire staff for a job well done!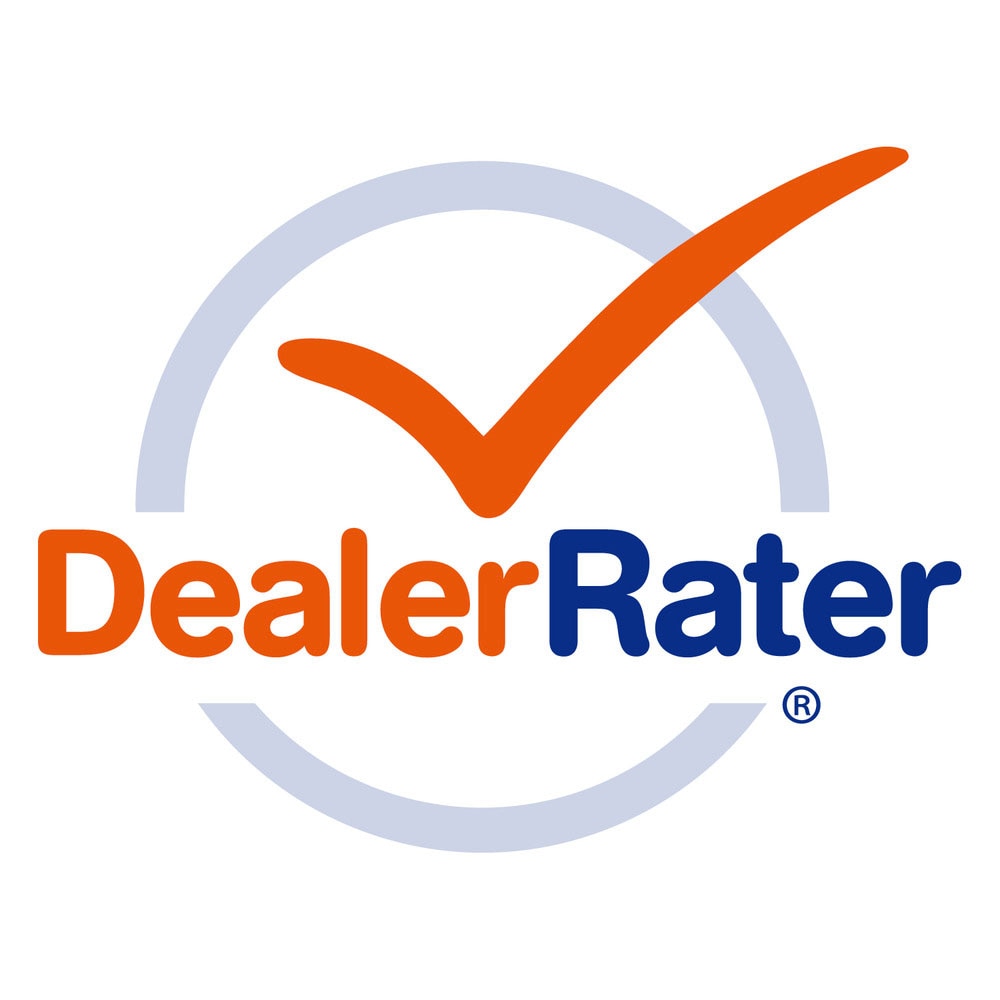 1hokies1
Jun 30, 2017
Scott was my salesman. All of them here treated myself and my friend with great respect. We came from 2 hours away looking at a used Rogue. Ended up getting another car(Corolla) they said they had. All the managers came and greeted us and even invited us to their own lunch they had (chicken.) I was not spending Mercedes money, but was treated just as special. Would do business with again.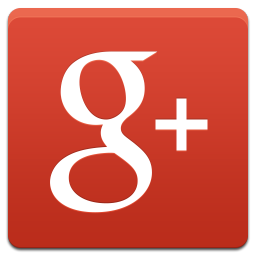 Linda Smith
Jun 28, 2017
The sales staff at Mercedes-Benz of Fredericksburg is none other than amazing. Nick Paone lead the way by getting me financed for my 2014 C300 before I arrived at their dealership. They gave me the best rate EVER and the process went smoothly from beginning to end. The paper work was complete when I arrived at the dealership which meant that M-BF valued my time as much as I do. In the span of one hour, M-BF has made me a lifetime customer. I will purchase my next car from them and will continue to share my experience. Thanks M-BF ... I am a very happy and satisfied customer << smiling >>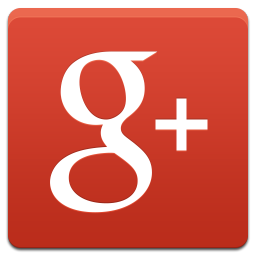 Josh Hoover
Jun 13, 2017
5 stars to Tyler! Always available to answer questions and stopped at nothing to get me behind the wheel.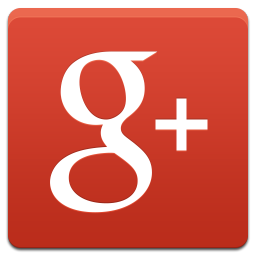 Jasmine Greenamyer
Jun 13, 2017
(No Comment)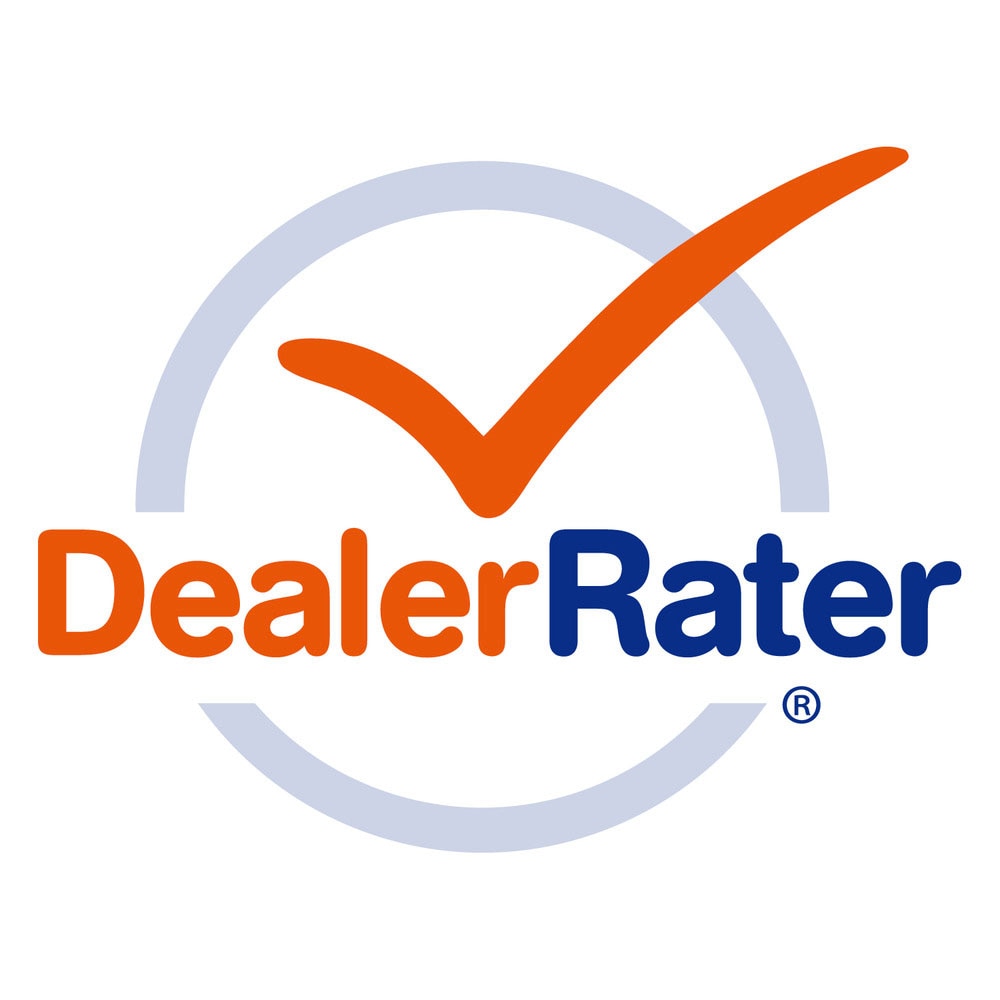 ND
Jun 13, 2017
I came in just to browse and had such a pleasant experience. I was greeted by Teddy the salesman who was charming but most importantly professional. He listened to me when I described what I was looking for and didn't try to suggest anything that I was not looking for. He showed to be very knowledgeable about his cars and if he didn't know something, he made sure to find out for me right away. Not only was Teddy exactly what I needed in a Salesman, but all the staff for more than willing to help me. If I ever had any sense of need, somebody asked me if I needed any help before I had to request it. They even put the car up on the lift for me to let me look at it before I purchased it even when the mechanics were gone and it was after hours. David Bowers really seemed to know his stuff and was very helpful in creating a practical plan when financing this vehicle to meet my needs. Everybody seems to always be on the ball. One of my favorite features about this dealership is that you get free car washes and vacuum whenever you want! They also have refreshments and water cookies muffins and bananas just in case you need a snack along the way!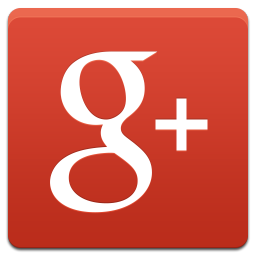 Earl Canfield
Jun 8, 2017
Very Professional, Great Deal!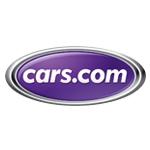 wytheville
Jun 8, 2017
great, know their jobs, do the best they can in a competitive business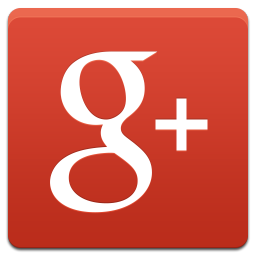 Fred Massey
Jun 6, 2017
I am writing to highly commend Scott Sumner of Huber MB of Fredericksburg (and the dealership in general) -- even though we did not end up buying our new car from them! In late April, en route on a trip, we needed an emergency brake repair, and the dealership took us in, evaluated our problem, and repaired our car the very next day! While we were there, Scott Sumner educated us on new cars we were interested in, and we left with an offer on a new car. In late May we decided to purchase a new Mercedes and contacted Scott, and another dealer much closer to our home several hours away from Fredericksburg. The offers that Scott made, from his own stock and other available cars, were very competitive, and Scott was very responsive to our interests and needs. Unfortunately, due to a combination of an unexpected find through the other dealer, and that dealer's location less than half the distance from our home, we decided to purchase from the other dealer. Despite this outcome, we want to highly comment Scott on his thorough, prompt and professional service -- we couldn't have asked for more help with this major decision, and we would readily recommend the dealership and Scott to anyone considering a new Mercedes.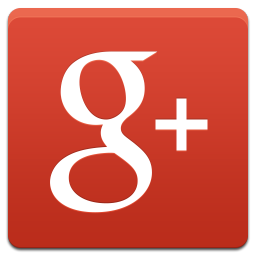 Heather Zumarraga
Jun 5, 2017
I worked with Teddy to trade in my car for a pre-owned Mercedes. He is very friendly and a pleasure to work with. They worked as fast as they could to help complete the transaction within a timely manner. He even transferred the child baby seat into my new car.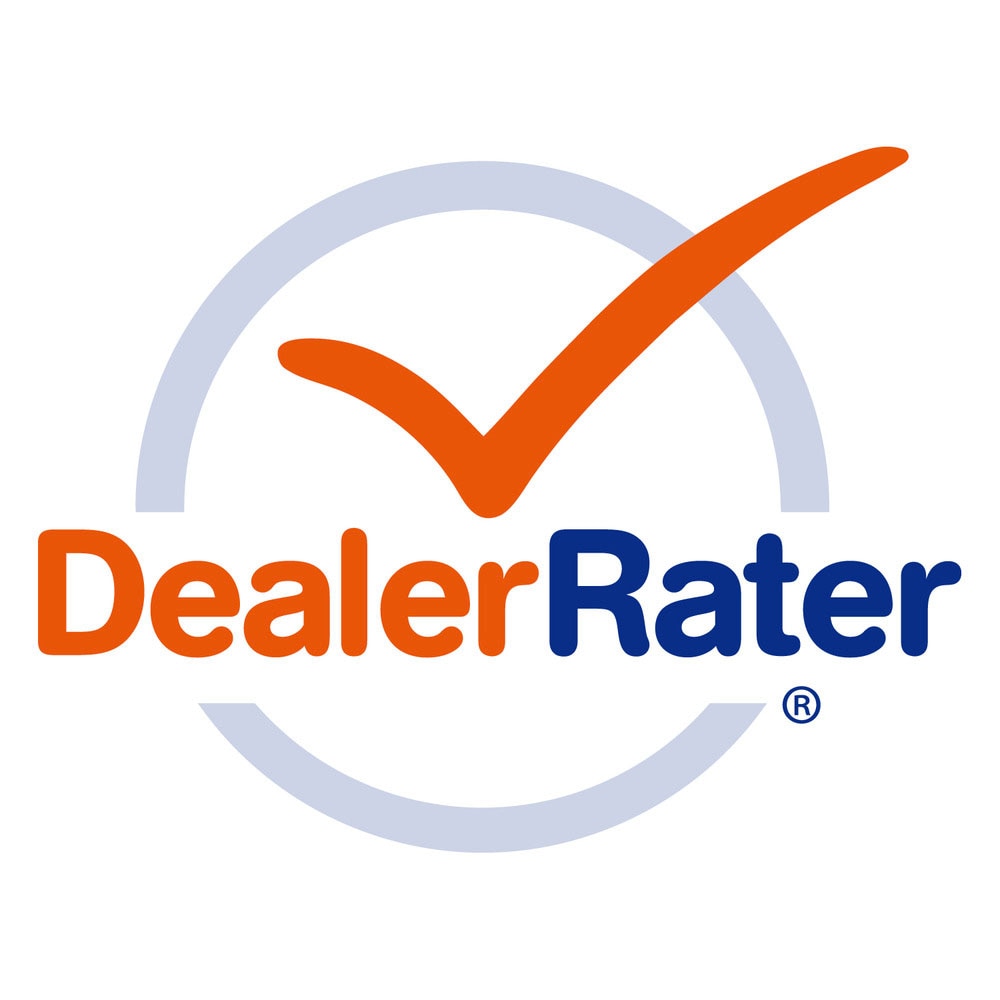 RiverHawke
Jun 5, 2017
I went into this expecting a fight. What I found instead was Richard Slater II. He was very professional, knowledgeable and helpful. Originally, I had an appointment scheduled after my time with Mr. Slater, but decided to cancel. He had what I needed for the price that I was looking for. I would absolutely recommend him to anyone. He's awesome! Thank you!!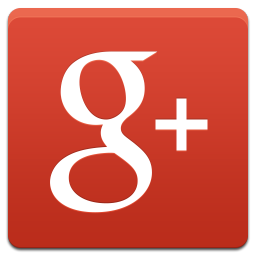 James Bleakley
Jun 2, 2017
Shawn O'Donnell was very professional and understanding of my changing criteria for buying a car. I was very pleased with the dealer's policy of 3 day/300 mile return policy as i bought a car that i ultimately was not happy with, and turned it in for one that I am very satisfied with. thank you very much for working with me in my indecision.
Email

Mike and Jan
May 31, 2017
Teddy, Jan and I wanted to thank you for all your help during our purchase of our new GLE. You are one of the nicest, most professional car salesmen we have ever worked with and that is why I will only buy a car from you. You truly have made all 4 of our purchases at Rosner/Huber as pleasant an experience as any car purchase can be. ... If you could also give Marcus our heartfelt thanks for his efforts, we would greatly appreciate it.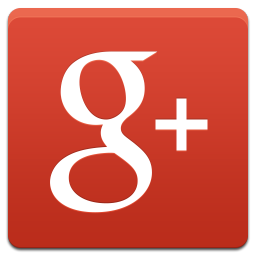 Kevin B
May 30, 2017
Great place!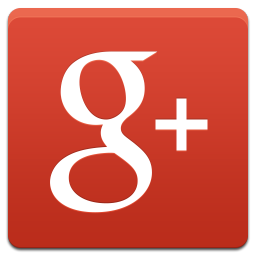 George McDuffie
May 13, 2017
(No Comment)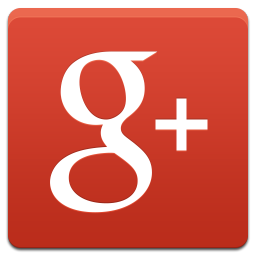 Nate West
May 11, 2017
Scott was very helpful throughout the test drives and actual pricing parts of our conversation. Made everything very easy. A week after my purchase, I feel just as comfortable and excited about my new vehicle and the price I paid for it as I did on Day 1. Thanks to the staff at Mercedes of Fredericksburg, it was a great experience!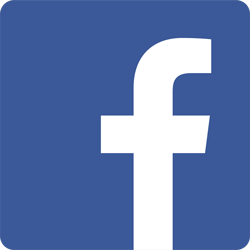 Joe Pac
May 10, 2017
Excellent Customer Service Highly Recommended!!!!!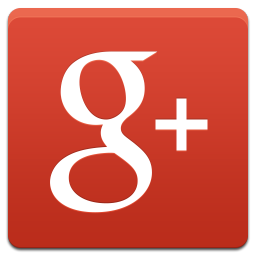 Tihisha Howard
May 7, 2017
(No Comment)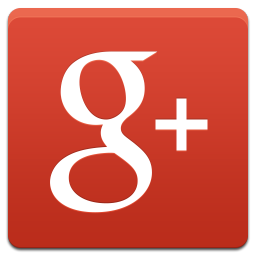 Scott Price
May 7
Excellent Service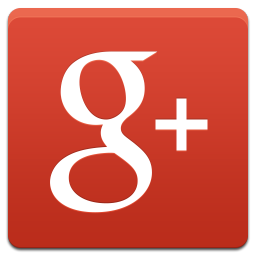 Carlos Frevert
May 6, 2017
I had a great experience that this dealership. The salesman (Richard) was helpful, patient and there was no pressure or hassle to buy. I'd definitely go back.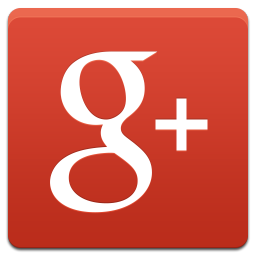 Kevin Roach
May 2, 2017
Nothing but good things to say about MB of Fredericksburg. Teddy and Marcus were great with helping me make a decision. Extremely happy with the entire process.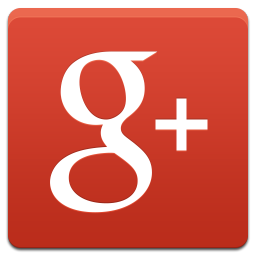 DrA Dardeir
May 2, 2017
One of the best dealership I ever visited! It is not fancy Mercedes Benz dealer compared to other MB dealers (ex, Ray Catena, NJ) but their prices are fair. They gave fair trade in value with no hassle or frustration. Tedy Parker and Marcus have worked very hard to finish the deal. The financial manager David is very honest and straightforward person. I loved dealing with him. I got what I want and I was more than happy customer. I highly recommend this dealership.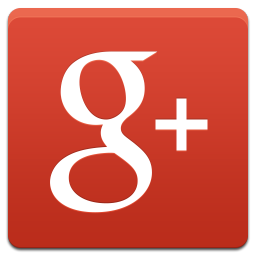 Paulette Hubbert
May 1, 2017
Scott my salesman Marcus were great. Great customer service and fair pricing.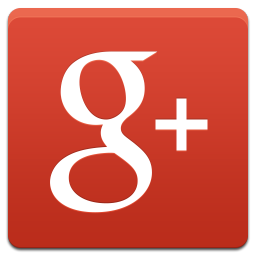 Rhashidah Shepard
April 28, 2017
Great service and great people Richard Slater and his team where amazing. I appreciate your hard work and dedication to great customer service.

Marlop5
April 22
This place is great and the negociation is clear you come in and get out in less than two hours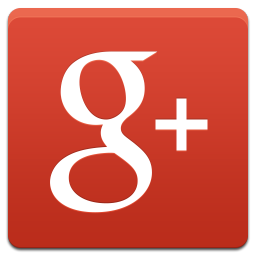 Oronde Smith
April 23
No Comment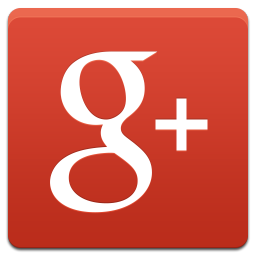 Miguel Lopez
Apr 22
No Comment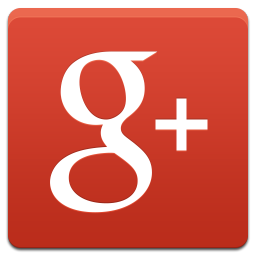 Angela Seney
Apr 20
My salesman was very patient with me during the process of deciding which model to buy. No pressure at all.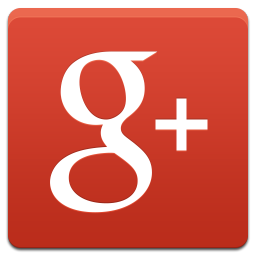 George Marche
Apr 18
No Comment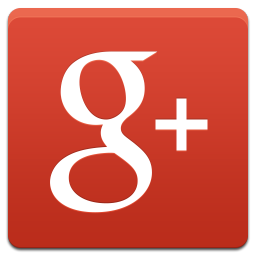 Byron Jenkins
April 17
Best car buying experience every. Totally the most professional atmosphere I have every encounter. Teddy was the absolute best.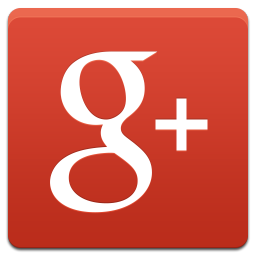 Trey Range
Apr 11
Great no hassle experience, thanks to Nick and the rest of MB Fredericksburg for their professionalism. It only took around an hour to process my trade and new purchase paperwork, which was great. First class operation all the way.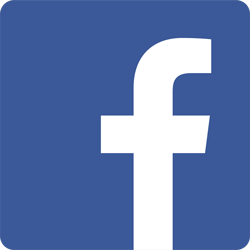 Bridgette Ellis
Apr 9
No Comment

JohnBadurina
Mar 31
Shawn and Dave made the entire process almost painless. Looking forward to years of driving pleasure. Will be bringing my E350 back for service when the time is right. I highly recommend you contact Shawn for your next Mercedes.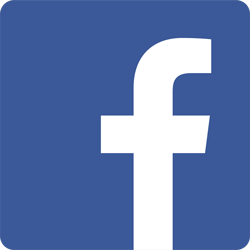 Mark Rapoport
Mar 31
I called to discuss an AMG C63S listed in AutoTrader. MB of Fredericksburg was the only dealer in the US offering a discount on this model. Scott Sumner quickly and professionally responded to all of my questions. He is also coordinated with my local Porsche dealer to swap my 911S with the AMG C63S and coordinated the shipping of the AMG to my home. I had an excellent buyer experience - I highly recommend calling Scott if you are interested in purchasing a MB.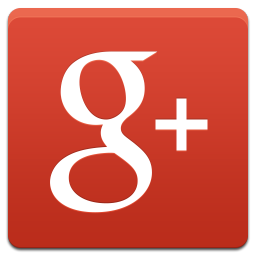 Joyce Oppon
Mar 25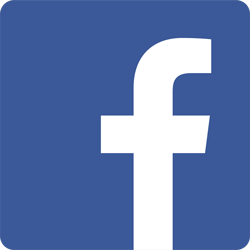 Kelly Barber
Mar 22

zainabbaa
Mar 21
Sales Associate Tyler Clark was very professional and prompt in his response. From the first time we contacted him to when we purchased the vehicle, it all took four days. He answered all our questions, and concerns. The entire staff at this dealership was awesome. Will definately be going back to this dealership.

gefredericks
Mar 20
This dealership was the only to have the specific trim of the car I was looking for (even though it wasn't a Mercedes). When I arrived, Tyler and Adam greeted me and had the car ready to go for me. The price was very reasonable, and all of my financing and trade-in accommodations were better than the others. Tyler was a great sales rep, Adam was a great manager, and Elizabeth in the finance department was very knowledgable and extremely helpful. I am a Maryland resident and they took that into consideration. They made sure that the car was available for me only during the designated time that I set to come see it. They also were able to take care of all of my taxes, tag, and title for Maryland which made things easier for me since it saved me a trip to the MVA. Even after I purchased the vehicle, they checked in to make sure everything was acceptable to pass MD state inspection. Any additional items that needed attention, they took care of the same day. In the past 3 years I've purchased 6 cars from Maryland and Virginia, and I will say that this dealership has been significantly better than any that I've ever had to deal with. Thank you all for making the car buying process very simple, easy, honest, and straight forward. Hope to come back in the future.

Fordfan76
I want to thank the folks at Mercedes-Benz of Fredericksburg for the great customer service and patience while marking my decision to purchase. The pre-owned vehicals they offer all appear in new condition and of high standards. During my selection process they provided me the time to perform a thorough inspection to become comfortable with my decision. I worked with both Rich and Carlos during my section process and these guys were great. Rich did a fantastic job in making the sale process as pain-free as possible. I also experienced something different at this dealership. When getting a trade-in estimate for my trade-in the values were fair and realalistice, not low to make up for discounts applied on the new one. Thanks again guys... "Happy owner of a GT500"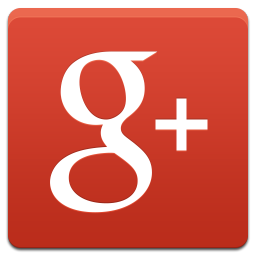 michael mahanes
Mar 18
Review for Robert D Davis,Jr. The experience was one of total satisfaction. From the beginning to driving off with the vehicle. The car company couldn't have performed better. The salesman, Mr. Scott Sumner did an excellent job and handled all matters like a pro should do. 100 percent all the way. The young lady on Financial, Elizabeth was a pure pleasure to work with and so jelpful with matters. Thankfully, Robert D. Davis, Jr.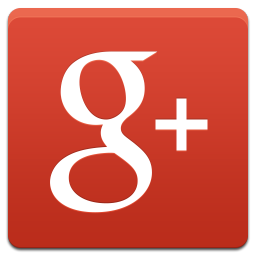 Abdul Karim
Mar 15
nice people!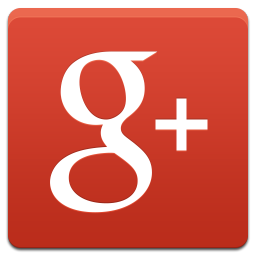 Latoya Matthews
Mar 13
I worked with Tyler Clark and he made my purchasing experience as painless as possible. Tyler was very knowledgeable about the vehicle. I was pre-approved but thanks to their financing department, I was able to get even a better rate. If you're looking for no-hassle and great customer service, this is the dealership for you.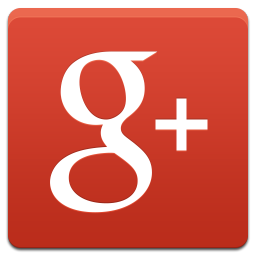 KC James
Mar 12
The car buying process at Mercedes-Benz of Fredericksburg was fast and easy. Nice, calm atmosphere, and great customer service!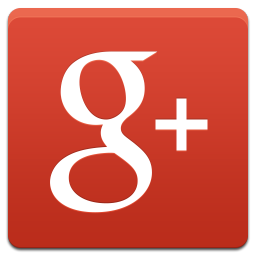 Crawford Henderson
Mar 3
The 50+ mile trip to Fredericksburg was well worthwhile. I was extremely pleased with the service provided by Mr. Martin. Not only was he very knowledgeable of the Mercedes product line, he took the time to listen and understand my situation and requirements. There was no hard sell and I was offered a price I couldn't refuse. Ultimately I feel that Mr. Martin and I teamed to select the perfect car which will serve me well for many years.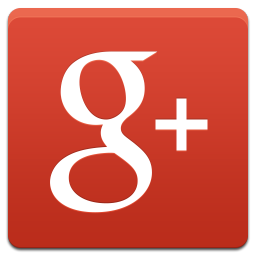 Janelle Darnell
Feb 28
Marcus was amazing! I was in and out with my new car in under 3 hours. No haggling, no nonsense, and things couldn't have been smoother! I came in with a loan approval in hand and they even beat the rate. I highly recommend and will go back to them first in the future!

Yilmazc
Feb 27
Shawn and Dave made the entire process almost painless. Looking forward to years of driving pleasure. Will be bringing my E350 back for service when the time is right. I highly recommend you contact Shawn for your next Mercedes.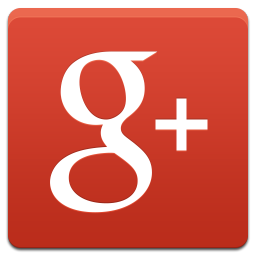 Robert Telo
Feb 22
Absolutely incredible...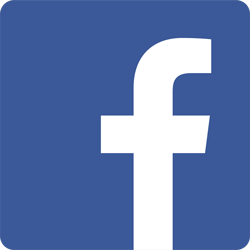 Cheryl Padgett
Feb 21
I had a wonderful experience purchasing my first Mercedes with Carlos Rodriguez as my sales person. He really knows his stuff and knew immediately which was the car for me. However he was patient and let me navigate through the waters to arrive right back where we started! I couldn't imagine a better experience and the finance experience was even better. Thanks!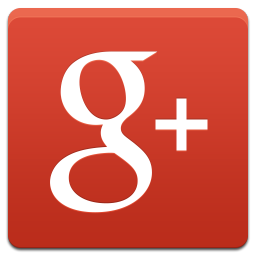 Jasmin Wisniewski
Feb 15
Excellent experience! Great car and a fair price! Our salesman, Nick Paone was very nice and knowledgeable. He was laid back and not pushy! I would highly recommend this dealership.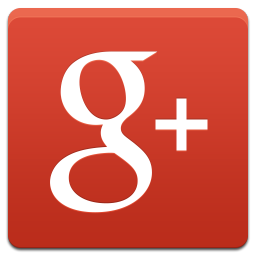 Sheryl Flowers
Feb 15
Marcus went above and beyond to accommodate my needs in purchasing my vehicle. He has an Excellent knowledge of his products and vehicles. I feel even more satisfied knowing that he made sure I was in the right car for me, instead of just a car right now. Would highly recommend his expertise to anyone in the market for a vehicle.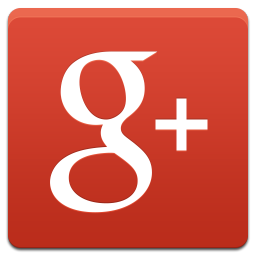 Roger Hollingsworth
Feb 15
Great sales experience. Shawn was fantastic, responsive and it was a no-haggle, hassle free experience.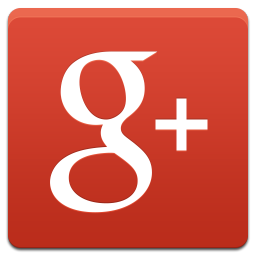 Larry Curtis
Feb 13
(No Comment)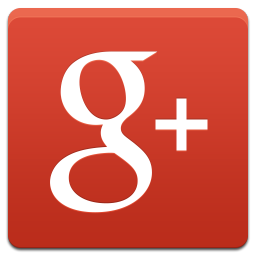 Simply TimaJenai
Feb 15
I went to this dealership only to view the car, but I walked out with a new and amazing car!! I got a great deal and Richard Slater was amazing and attentive! He made sure my car was the perfect car for me and I could afford it! The best quality service!! I highly recommend!!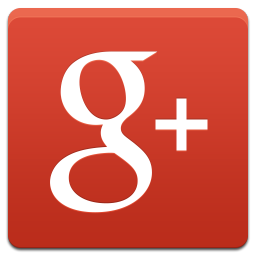 Andrea Wallis Strohmer
Feb 12
Marcus went above and beyond to accommodate my needs in purchasing my vehicle. He has an Excellent knowledge of his products and vehicles. I feel even more satisfied knowing that he made sure I was in the right car for me, instead of just a car right now. Would highly recommend his expertise to anyone in the market for a vehicle.

echaucer
Feb 11
Good experience My family and I came in today to test drive a 2017 GLE350. Tyler Clark was our sales consultant, and he was great to work with. He was courteous and patient throughout the leasing process. We will certainly contact him when we are ready to get another vehicle!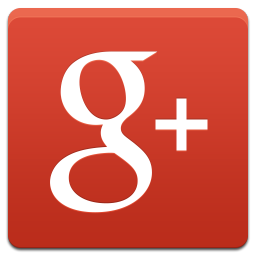 Loretta Gulley
Feb 11
A stress free car buying experience. Shawn answered all my questions and showed every professional curtesy expected. Elizabeth was very nice and took her time explaining all my options. They both rate a ten for customer service.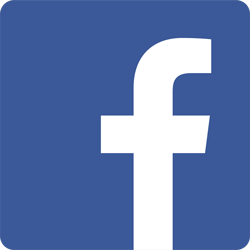 Joseph Anthony Dobbs
Feb 9
(No Comment)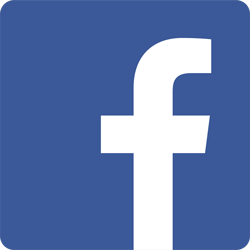 Rob Berdo
Feb 4
We had a great experience at Mercedes of Fredericksburg. Nick gave me a great deal on my trade, a better price on my new GLE350 than I expected, and even came to my house to program my cars garage remote, a 15 mile one way drive! Thanks for everything!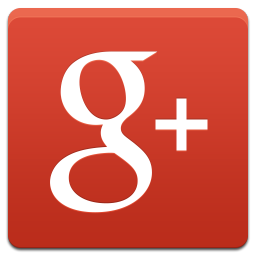 Glorianna Giallombardo
Feb 4
(No Comment)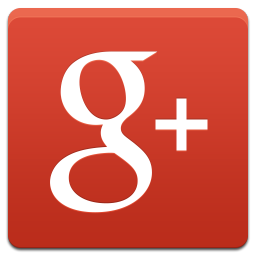 Erin Puhl
Jan 29
(No Comment)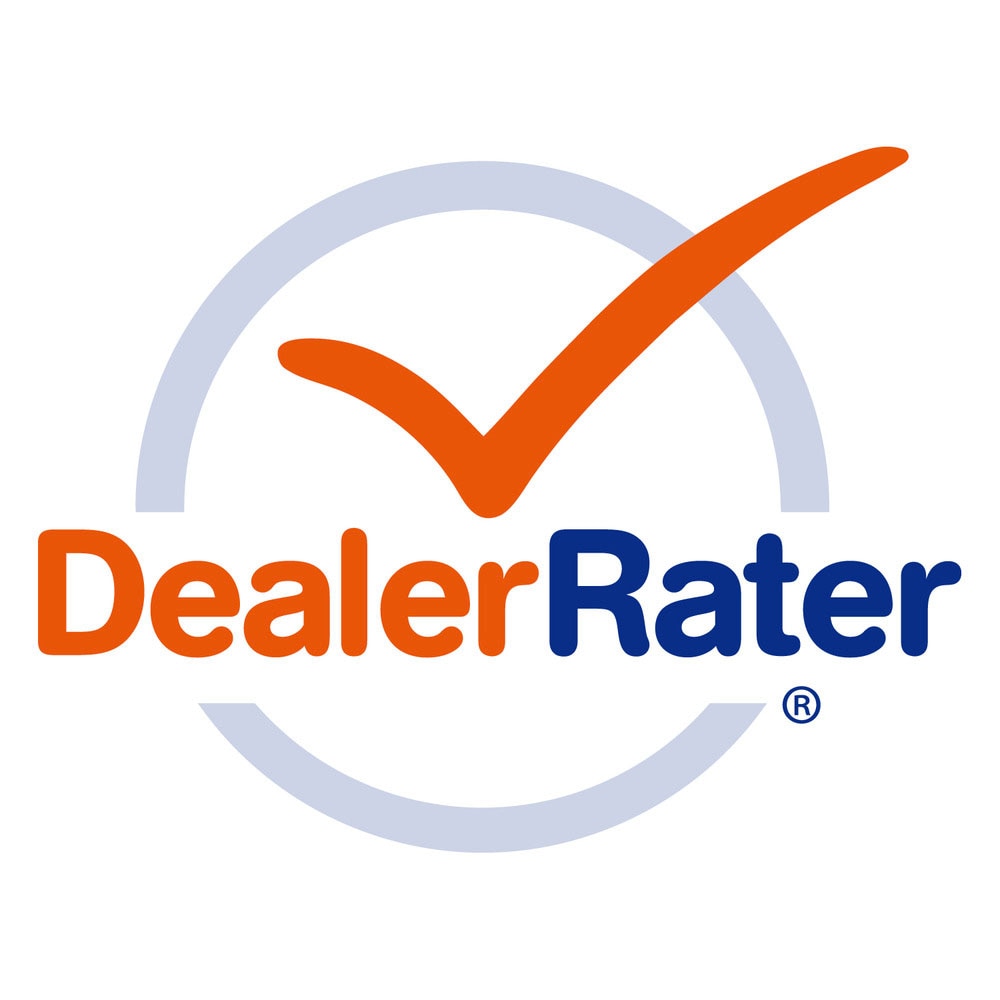 Happy Customer
Jan 29
From start to finish I was treated fairly and honestly. Zero pressure from my salesman Dalton or Dave my finance manager. Price was more than fair and the car was exactly as described. I would recommend this dealership, and especially Dalton to anyone.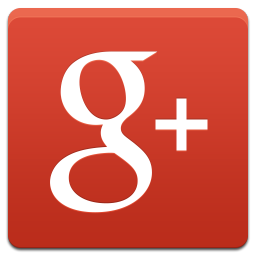 Mike Imoh
Jan 28
(No Comment)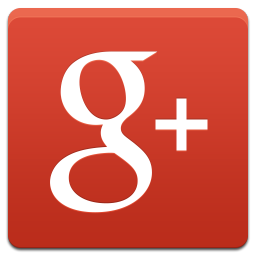 Jasmin Lynch
Jan 27
Nick and all the staff at Mercedes-Benz of Fredericksburg made my 1st big purchase a smooth and relatively quick process! Even after the purchase, I received follow up calls making sure that everything was okay with the vehicle! Staff goes above and beyond and exceeded my expectations! I highly recommend this dealership!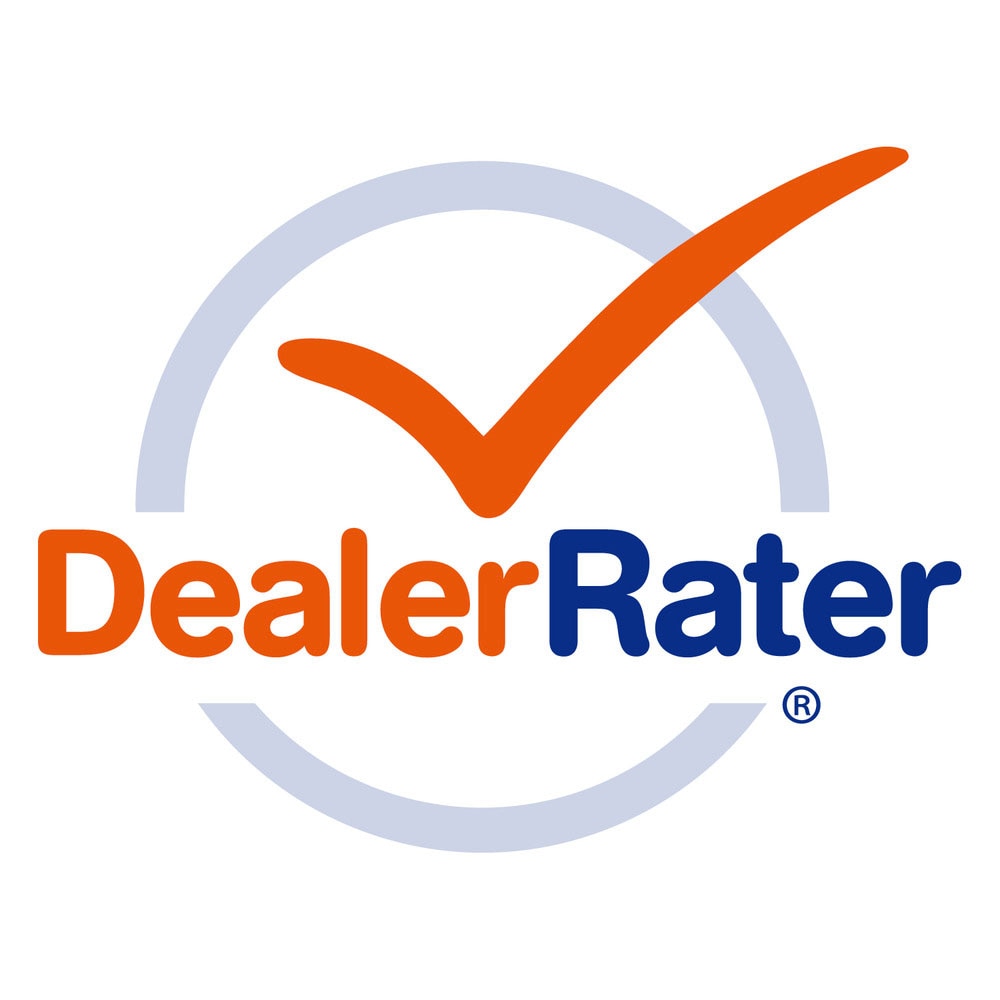 Emilyandsof
Jan 27
I am completely in love with my new car and Rich was a dream to work with. He was professional, patient, kind, gave me excellent recommendations, and detailed in his description of the car. He was genuinely as excited as I was to pair me with my dream car and even took the time to register my car in VA for me, affix my new plates, and provide me with my registration so I didn't have to worry about it. Hands down the best experience I have ever had at a dealership. I HIGHLY RECOMMEND if you want to get a Mercedes, call Rich! He is the best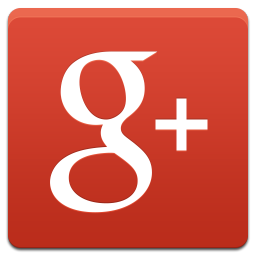 Carlos Lainez
Jan 25
I had a really good experience with this dealership. Made me feel comfortable as possible as soon as I walked in the door. I recommend this dealership to anyone who is looking for a Mercedes.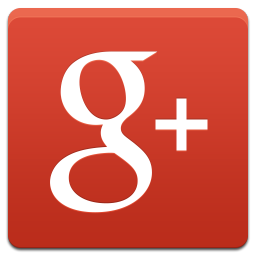 Tay Smith
Jan 25
The easiest car buying experience EVER! Shawn was a great salesperson with a pleasant attitude... felt welcomed as soon as we walked in the door!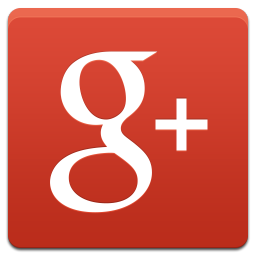 Denise Stewart
Jan 24
(No Comment)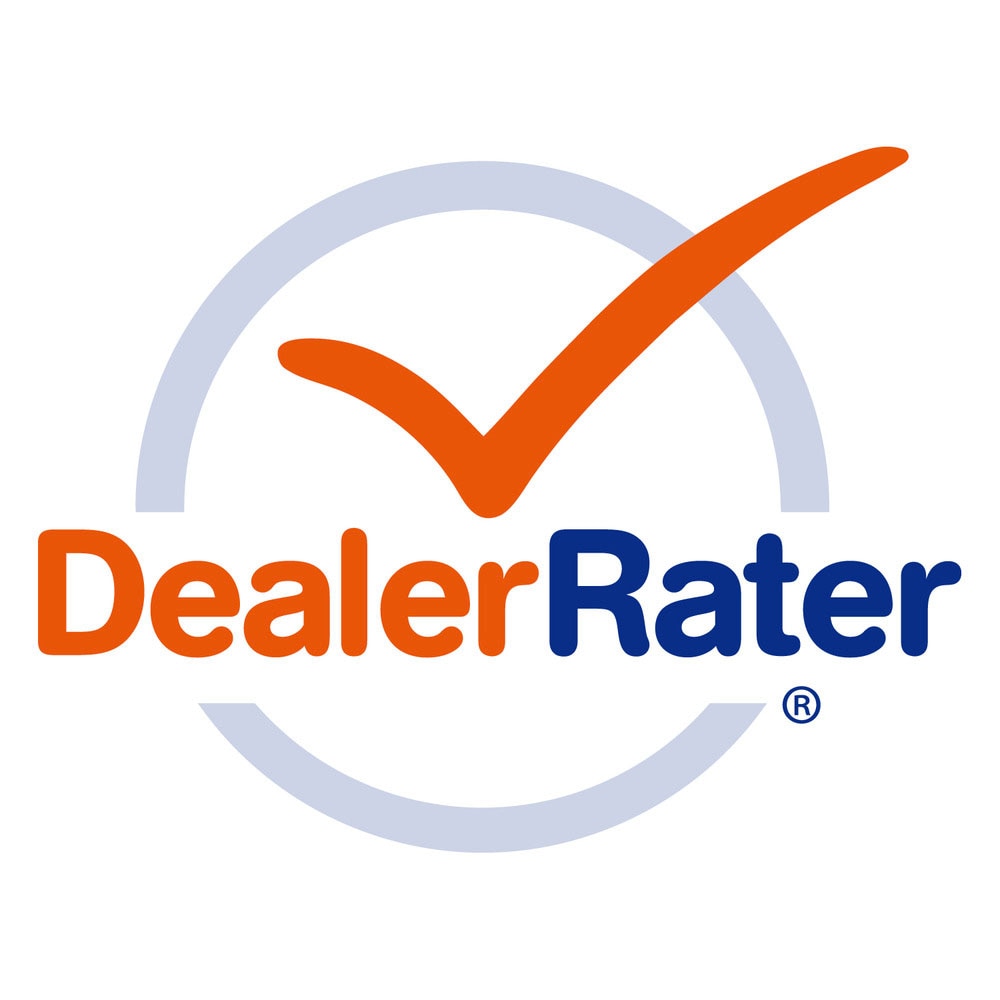 Winelady
Jan 23
Our experience with Tyler Clark was wonderful! He was so knowledgeable and polite. We look forward to working with him when we have questions. We feel very lucky to have him! I also would like to say that Dave Bowers was very informative and pleasant to work with.